Revisiting a recent place in a title
If you check an endnote, search for a term in a magazine, or jump to another part of an audiobook, you can use the "Recent places" panel to quickly get back to your place.
Tap or below the timeline (at the bottom of the screen) to jump to your last position.
Tap below the timeline to see a list of your recent places. Select a location to return to it.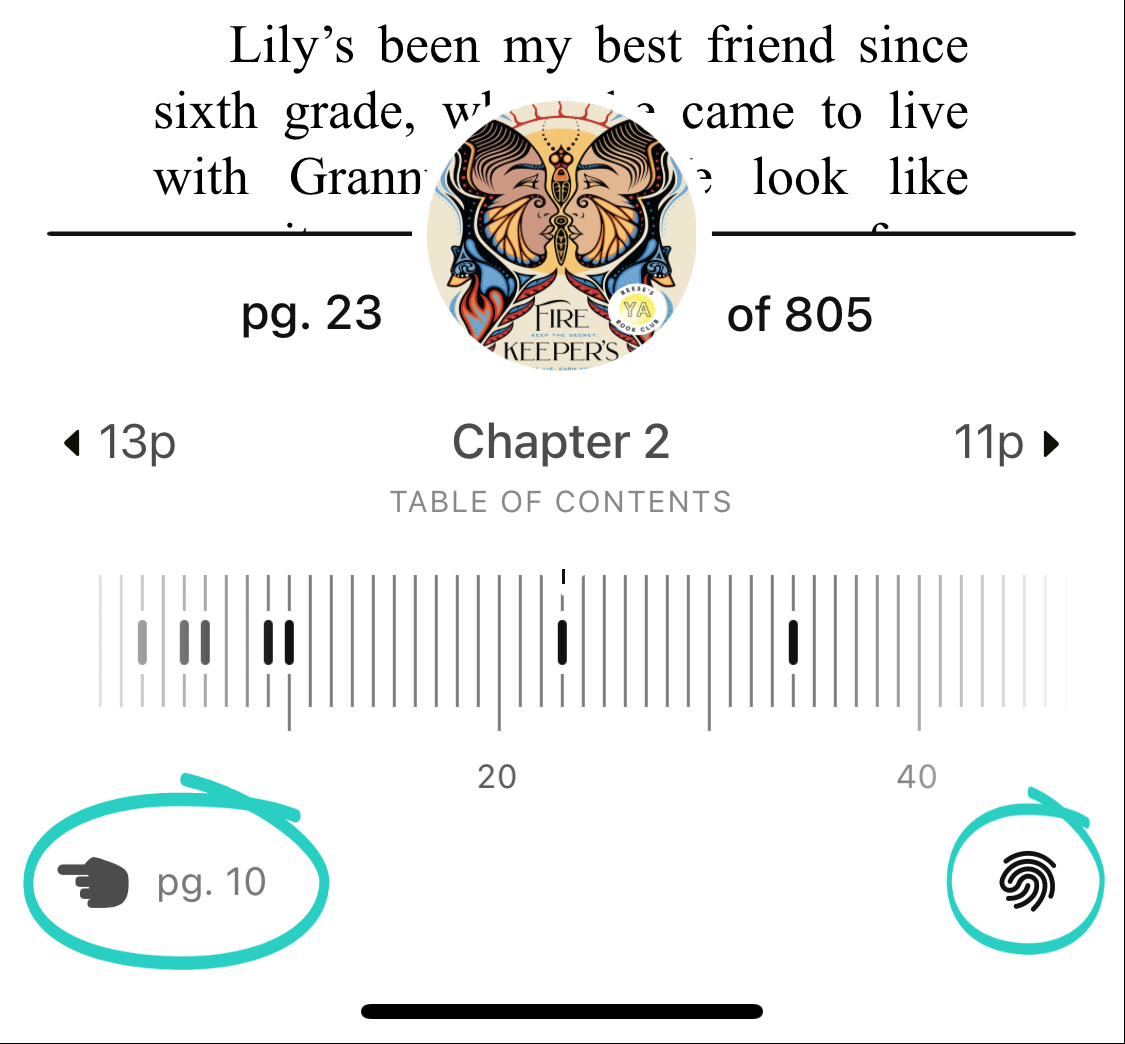 Your recent places are erased each time you close a title. If you'd like to see your overall book progress, visit the title's Reading Journey.