Setting a sleep timer
To set a sleep timer, tap

at the top right of the audiobook player. Then, choose a preset or drag the "Fine-tune" slider to set a custom timer (5-120 minutes).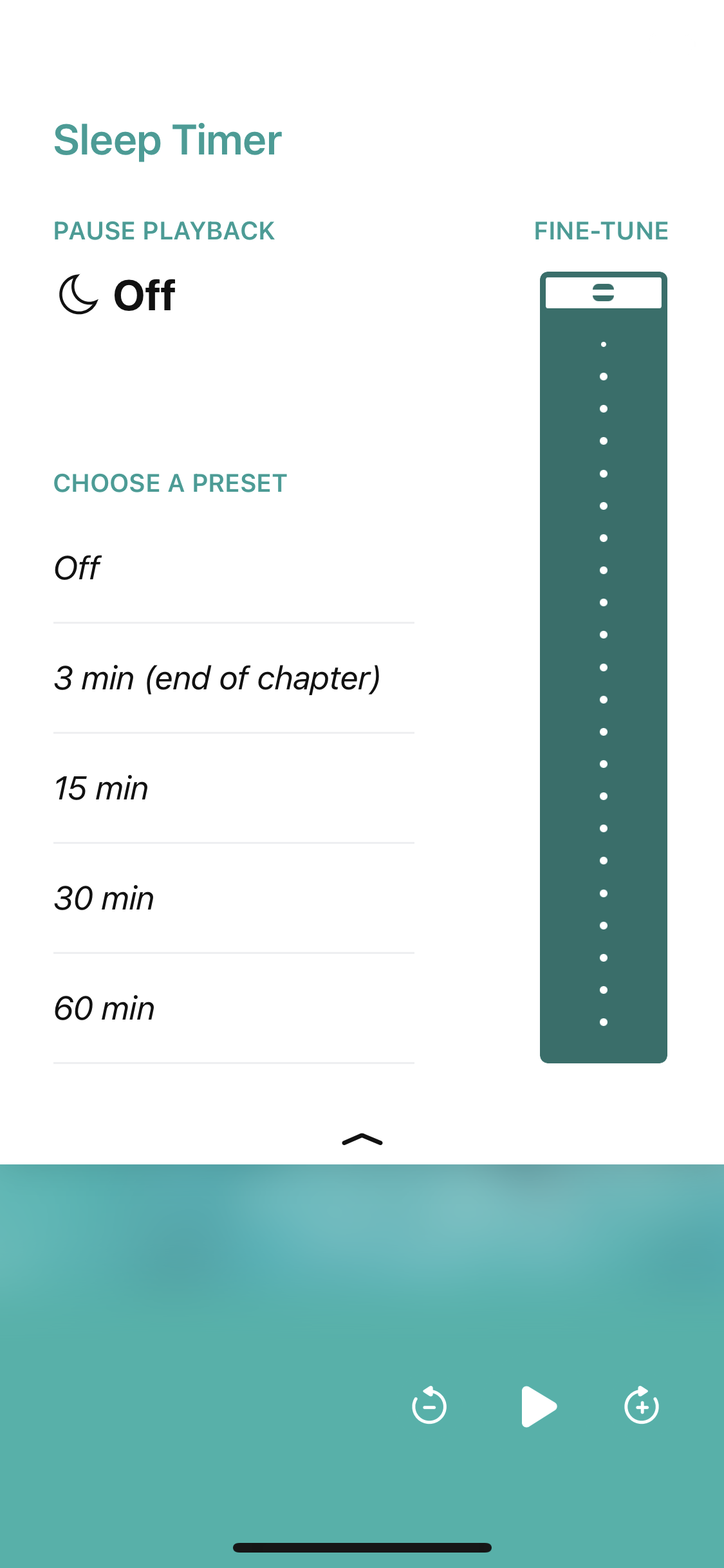 Libby will save your sleep timer choice (except the end-of-chapter option). After a sleep timer is saved, tap

once to use your saved timer and tap

again to change it.
To cancel the sleep timer, tap

and select Off. Canceling a sleep timer also deletes your saved timer.